Tula Metal Rolling Plant

The Tula Metal-Rolling Plant is engaged in the production of rolled metal (hot-rolled steel) and manufactures metal structures of various types, degrees of complexity, and volume. TMPZ products are used in the following areas: metro construction, mining, road, industrial and civil construction.


About the plant

At present, the Tula Metal Rolling Plant has over a thousand completed projects for the manufacture of various metal structures and about a million tons of rolled metal. The company pays great attention to the development of technologies; production processes are continuously being improved. Due to this, the volume of products produced is growing every year. Our employees are distinguished by high professionalism and responsibility, which is confirmed by the company's certificate of conformity with the ISO 9001:2015 quality management system.

---
Rolled metal production
The key equipment of our metal-rolling production is a modern rolling mill 300, designed for rebar and non-reinforcing bars, round bars, as well as special profiles. The rolled metal technology used by the plant makes it possible to use both a square billet and railway rails as a billet.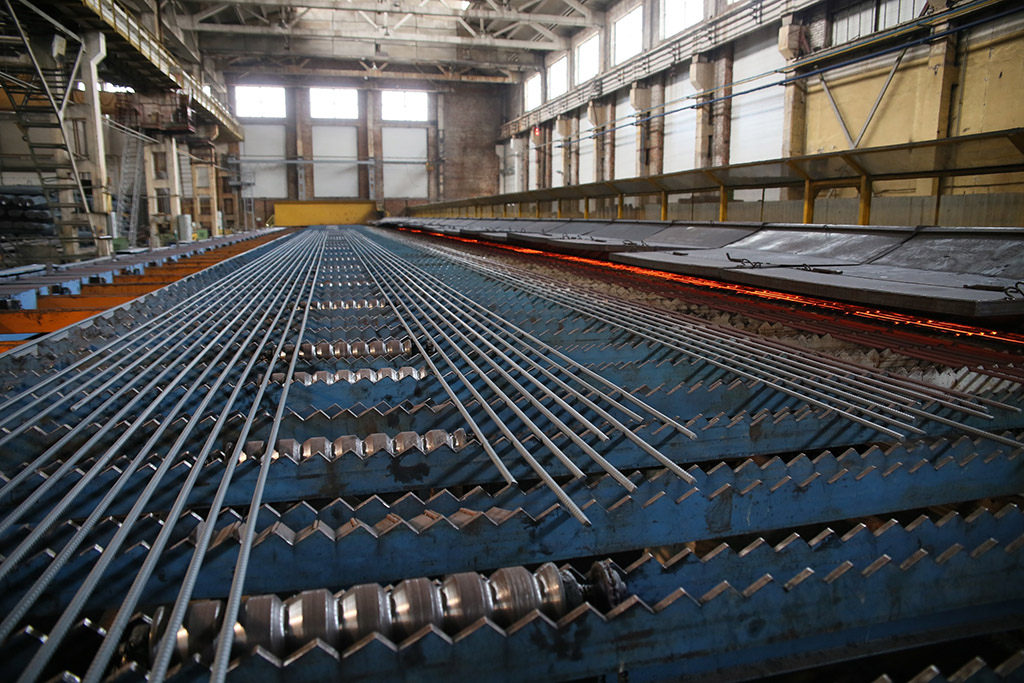 The volume of our rolled metal production is about 12 thousand tons per month, or about 140 thousand tons annually
---
Production of metal structures
Steel structures at our enterprise are similarly manufactured using the most modern equipment using innovative production technologies. At the same time, the products of the Metal Rolling Plant find a wide scope of application. This is the construction of both industrial and civil facilities in the energy sector, the oil and gas complex, and agriculture. Our metal structures are in demand for laying roads, building bridges, shopping and entertainment facilities, logistics centers, sports and recreation facilities.
The entire process of manufacturing products is carried out in strict accordance with the standards of GOST and TU RF. In the course of checking the quality of soldered elements, the enterprise necessarily uses innovative equipment - these are X-ray machines and ultrasound scanning devices. They are able to recognize even the slightest defects in the seams of welded joints. During the subsequent processing, rolled metal is subjected to a study for compliance with the required chemical composition. If it detects even minimal violations, the entire batch of products is removed from production.

You can order products from the Tula Metal-Rolling Plant on the website or by phone. Our experts will competently advise you on the choice of products and their cost. The price of products depends on the complexity of the project, processing requirements and other working subjects.
Below you can download and read the presentations of the Tula Metal-Rolling Plant in Russian and English: